Telehealth Appointments Available
Video and telephone visits are covered by most insurance plans.
Comprehensive Mental Health Services
Individual, couples or family counseling for all ages.
Experienced Mental Health Professionals
A diverse team of providers to address your unique needs.  
Recognized as a Top Psychology Practice
OpenCare Patients' Choice Award Winner.
Patrick J. Kennelly, Ph.D. & Associates is a group practice of diverse mental health professionals dedicated to helping you find effective solutions for the problems you are facing in a caring and cost-effective environment.
Our Staff
Our team includes psychologists, social workers and family and marital counselors. We are a cohesive group of therapists ready to help you reach your objectives with compassion and determination. Each of our therapists has their own particular style and their own special area of expertise, allowing us to match the right person to your unique and particular needs.
Comprehensive mental health services for all ages.
ADHD
Adolescent Disorders
Anger Management
Anxiety/Panic Disorders
Attention Deficit Disorder
Hyperactivity
Bipolar Disorder
Career Changes
Chemical Dependence/Abuse
Childhood Disorders
Christian Psychotherapy
Communication Issues
Chronic Mental Illness
Custody and Visitation
Depression
Divorce Mediation
Eating Disorders
Forensic Services
Grief Issues
Learning Disabilities
Marriage Counseling
Men's Issues
Mid-Life Issues
Obsessive Compulsive Disorder
Oppositional Defiant Disorder
Personality Disorders
Pre-Marital Counseling
Relationship Issues
Separation/Divorce Issues
Sexual Dysfunction
Sexual/Physical Abuse and Neglect
Stress Issues
Trauma
Visitation/Custody Issues
Women's Issues
"The thought that what I do helps people live better lives is a strong motivating force behind why I am a counselor. But to be able to pass my knowledge on to others so that they, too, can make a difference is extremely rewarding."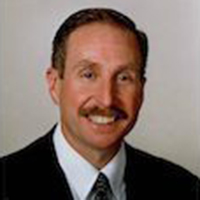 Patrick J. Kennelly, Ph.D.
Better Care is Our Mission