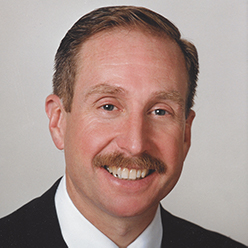 Patrick J. Kennelly
MA, MS, Ph.D.
I see my role as helping people learn to trust themselves, to respect their own strengths, and finally, to build healthier relationships both personally and professionally.
Addictions (Alcohol, Sex, Gambling, etc.)
Anger Management
Anxiety/Panic Disorders
Bipolar Disorder
Cancer Counseling
Coping and Sress Management Skills
Depression/Mood Disorders
Divorce/Custody/Children of Divorce
Grief Issues
Marital Counseling
Men's Issues
Obsessive Compulsive Disorder
Parent Training
Personality Disorders
Phase of Life Issues (Emancipation From Home, College Adjustments, Career Changes, Midlife Issues, Aging, etc.)
Post Traumatic Stress Disorder
Premarital Counseling
Self Concept Improvement
Sexual/Physical Abuse and Neglect
Sexual Orientation
You deserve a therapist who can work confidently with your concerns. Years of intense study and rigorous clinical training enable me to carefully assess your situation and choose an approach to therapy that provides the most effective solutions for you.
Licensed Psychologist: Illinois
Ph.D.: Loyola University of Chicago
MS: Loyola University
Internship in Clinical Psychology: North Chicago Veterans Administration Medical School
Internship in Clinical Psychology: Loyola University Child Guidance Center and Day School
MA: Loyola University
Over the last 20 years I have had the opportunity to provide care in a wide variety of settings. And each new experience builds upon the previous ones, offering insights that ultimately lead to new ideas, new directions and more effective solutions.
President: Patrick J. Kennelly Ph.D. and Associates
Evaluator: Custody Evaluator, Circuit Court of the 18th Judicial Circuit
Director: Schaumburg Office, Clinical Psychology Associates
Consultant: Adult Unit, Alcoholism Treatment Center of Central DuPage Hospital
Consultant: Adolescent Unit, Alcoholism Treatment Center of Central DuPage Hospital
Consultant: Maine Township Council on Alcoholism
Assessor: State of Illinois Department of Central Management Services
Clinical Psychologist: U.S. Amy Alcohol and Drug Prevention and Control Program
Lecturer: Loyola University of Chicago
Professional Memberships and Associations
The thought that what I do helps people live better lives is a strong motivating force behind why I am a counselor. But to be able to pass my knowledge on to others so that they, too, can make a difference is extremely rewarding.
American Psychological Association
Illinois Psychological Association
Employee Assistance Professional Association
National Register of Health Service Providers in Psychology
Association of State and Provincial Psychology boards
Mayo Clinic Affiliate Provider
Voluntary Action Award: Model Cities
U.S. Army Outstanding Performance Award: U.S. Army
Certificate of Appreciation: Northern Illinois Employee Assistance Professional Association